TREAT MAISON
The TREAT Atelier.
A destination for global design with curated collections
of the best dresses the world over.

TREAT selects the highest quality dresses,
with fabrics so delicate that you
may hesitate to even touch them.
The TREAT Atelier has developed
a deep expertise of design and high quality techniques
to assist Japanese brides to wear these dresses
beautifully and seamlessly.

We understand the difference
in body lines and culture between
Japanese and non-Japanese brides,
and put our heart into every stitch of each dress,
so Japanese brides may wear gowns from
any designer with perfection and comfort.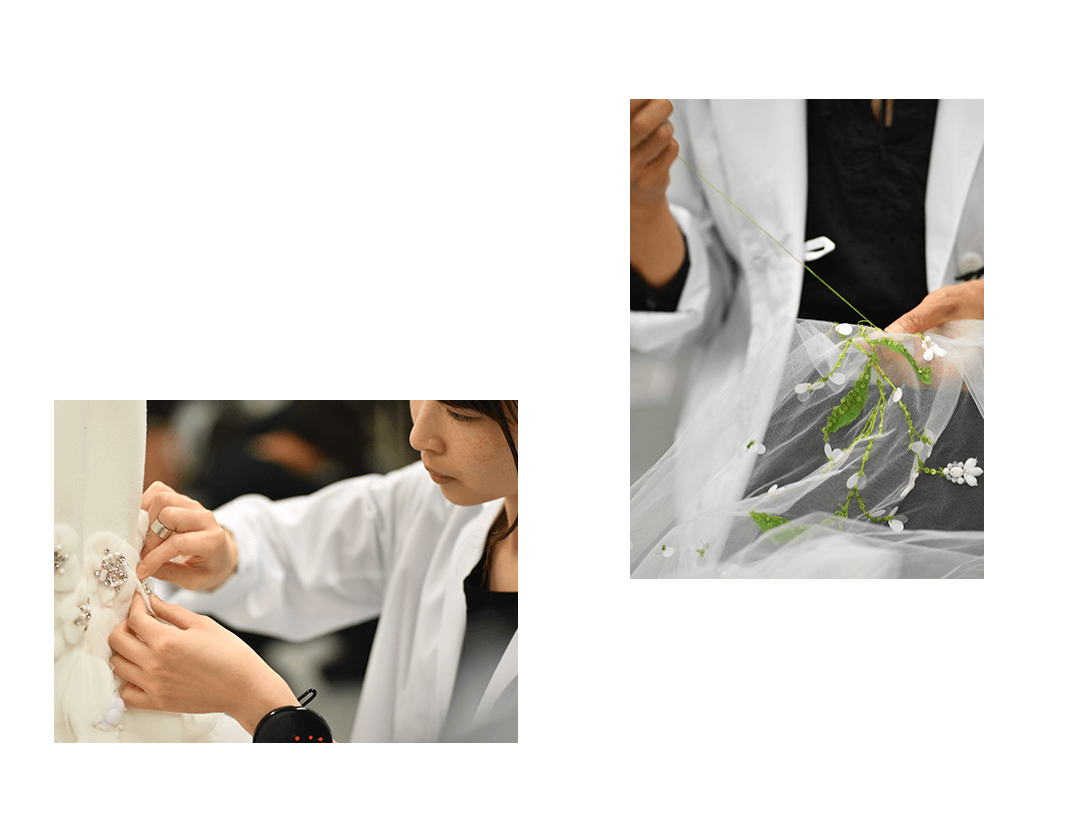 The TREAT Atelier ""brings shape to TREAT's world view""

It has been 15 years since TREAT was established.
Inspired by the beauty and craftsmanship
of the world's top dress designers,
TREAT's storied atelier now creates namesake dresses under
the TREAT MAISON brand.

With years of experience handling thousands
of varieties of dresses,
we not only have the skills
for the treatment of delicate lace and methods
of beautiful garment construction,
but we have also cultivated unparalleled discernment,
knowledge, and experience around design.

Making weddings all over the world more lovely and beautiful.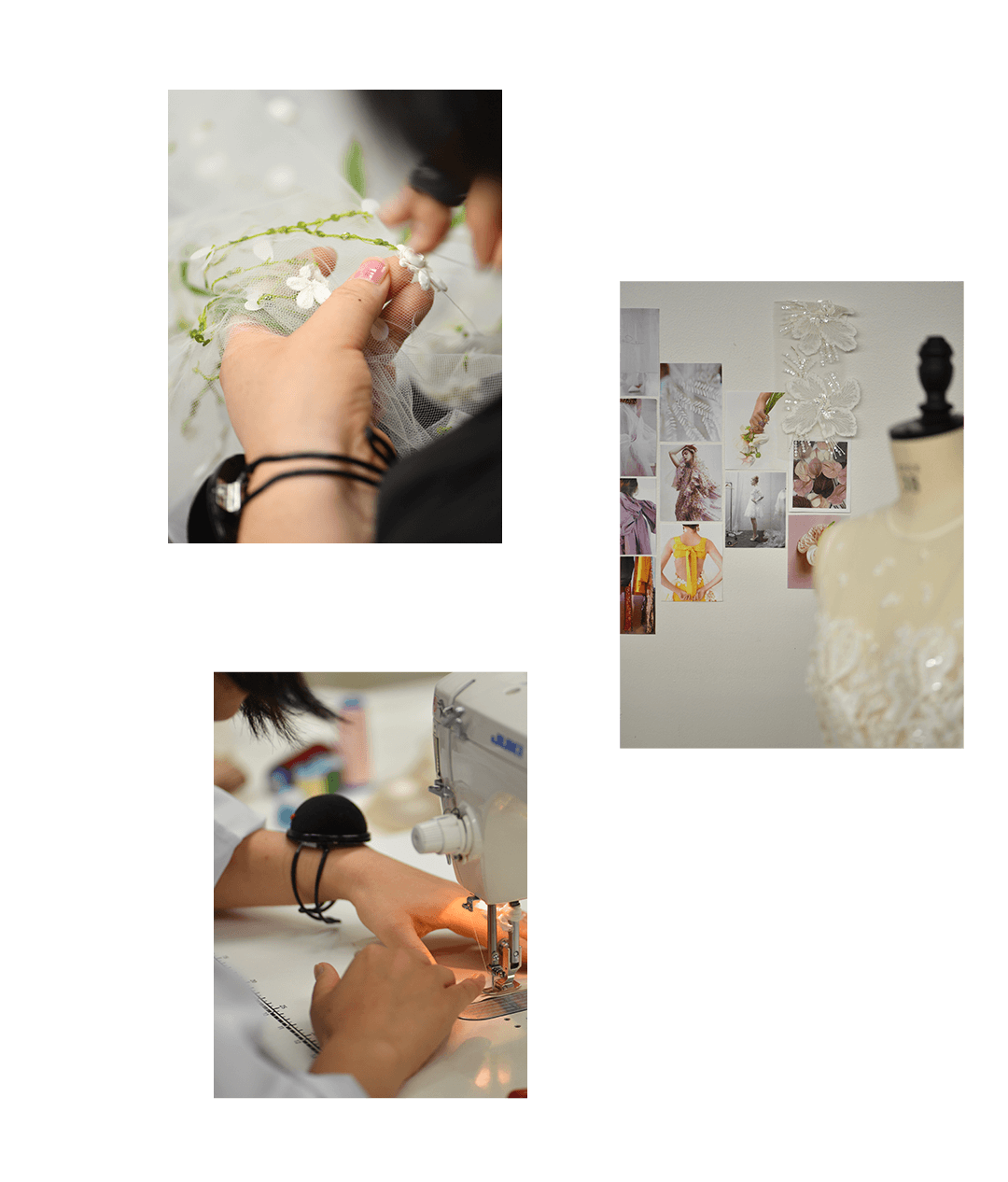 TREAT MAISON

With current trends and feelings in mind we create
TREAT MAISON, dresses we hope will bring you the
feeling of 'happiness' the moment you pick them up.
FROM JAPAN TO THE WORLD